Google just updated their terrific translator app this week and it will revolutionize your foreign travel.  The app is called Google Translate. We just downloaded and tested this newly updated app on our phone today and we absolutely love it. Without a doubt – Google Translator App is Breaking the Language Barrier. 
How it works:
You pick the language you want translated. In our example to the right, we picked Dutch. Press the microphone button as you see in our screenshot, then speak a phrase in English. There's no need to type anything!  A voice response comes back to you in your selected language (Dutch). We tested with both Thai and Dutch languages and found that while the translation was not spot-on perfect, both of our foreign friends were able to understand what we were saying.  Our foreign friends spoke back to us using the phone and the phone spoke back to us in English.  
Why we love it:
The software lives on your phone and you do not need an internet connection or wifi to make it work. At this writing, there are 91 languages in the software – from Albanian to Zulu. We think this would be particularly useful when you find yourself needing directions or just want to converse with a friendly local in a coffee shop. It uses voice recognition (no typing), its fun to do and a real ice breaker.
And the best part – It's free! So download the Google Translator app on you phone or tablet and give it a try. Let us know what you think.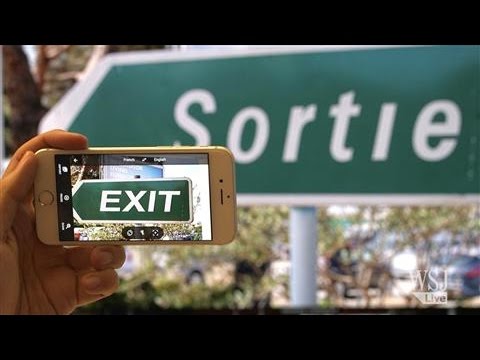 The above video is terrific example of how to use the Google Traslator.
Photo By Kārlis Dambrāns via StockPholio.com